THE WORKS – COMPLETE LIVE VOICE OVER TRAINING PLAN ON SALE – $1295.95 (normally $1595.95)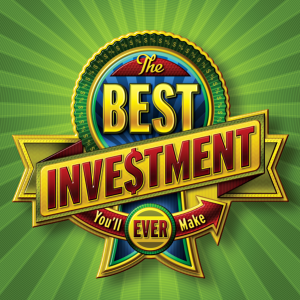 If you are committed to starting a serious career in voice overs, this voice over plan is for you. The VO101 Works is a complete voice over program, taught in-person and in private by Anthony Reece.
Over the entire voice over training period, you will cover everything to launch a career in voice overs, or take your career to the top. The topics shown below are all included as seen in the beginner power plan. the intermediate power plan. and/or the advanced power plan.
NOTE – You pick any two plans as your Works Plan and enjoy a final combo voice over demo FREE!
———————————————————————————————————————————————-
Every week during your "Works Course" you will enjoy:
– One or two private 60 to 75 minute live Zoom Video lessons which are recorded for your records..
– Personal mentoring and coaching from a veteran voice talent, voice casting director and producer.
– Training and insight from a teacher with over 35-years hands-on production experience.
– Honest street smart feedback, direction, recording advice, technical help and voice over tips.
– A complete targeted and focused 16 to 20 lesson training agenda over a 60 to 75 day period.
– You also enjoy a FREE $299.00 combination voice over demo upon competition of your training.
———————————————————————————————————————————————-
* See the Voice Over Topics Covered During the Works Program Below…
The Works Phase 1: (first 30-days) You learn the "beginner voice over basics" as seen here within the The Beginner Power 30 Plan.
The Works Phase 2: (second 30-days) You uncover the "intermediate voice over techniques" shared within the The Intermediate Power Plan.
PLEASE NOTE: If you are NOT a beginner you will enjoy the intermediate power plan AND the advanced power plan verses the works plan outlined above.
———————————————————————————————————————————————–
If you're ready and SERIOUS about starting a professional voice over career, this is the BEST INVESTMENT and real value priced on sale only $1295.00 throughout the entire voice over industry. Go ahead check around!
At this level of training and personal mentoring, you can not find a better deal. Request the VO101 Works Plan and in little as 60 – 75-days start a career OR further enhance your career in voice overs.
Still not sure? See what other voice talent say about VO101. See Past Student Feedback!
Register now for The VO101 Works and start training in voice overs personally online via Zoom Video with Anthony over the next 75-days. You WILL be ready to compete or dominate a professionally fully trained voice talent.
(NOTE: "no refunds" are offered to "the works" students due to the digital nature of the program content, and limited student space and time available for private training plans. all works power training sales are final after access online or the initial lesson. any form of refund offered due to early termination is at the discretion of vo101 and/or its director anthony reece)
————————————————————————————————————————————————
Full The Works Training Plan – $1295.00 (normally $1595.95)
————————————————————————————————————–
Get your voice over career started today by enrolling in The Works Power Voice Over Program today! (works student spots are limited in each 60-day cycle, so reserve your VO101 voice over student spot today.